Cannabis Odor Control Shouldn't Come at the Expense of Your Harvest
Posted on 22 September 2021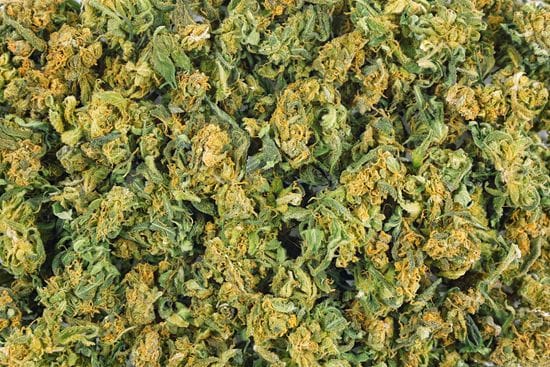 So your plants are ready for harvest...now what? You'll undoubtedly still be concerned about the smell that comes off the plants. Cannabis odor control during harvest is a top-of-mind issue for many in the industry (and their neighbors) and that's no different during the drying process; however, as this is one of the most delicate phases in the production of high-quality cannabis, it's essential to find a way to control odors without inflicting damage on the drying plants themselves. So what should you keep in mind about drying weed?
Terpenes Make Your Drying Weed Smell
First, know the culprit. Terpenes are the essential oil compounds that give weed its musky smell, beloved by some, reviled by others. When it is carried to neighboring properties, the smell of terpenes can become a massive problem for growers.
The good news is that as cannabis dries, the smell of terpenes is naturally reduced. However, depending on the scale of your operation, you may find yourself in an environment where you constantly have fresh products coming in, which means fresh terpenes. Depending on your setup, it's important to find a long-term, scalable solution to defeat those terpenes, while still keeping them on your side.
Balancing Ventilation and Humidity is Key
Is your carbon filter not stopping weed smell? Just because the same plants are growing and drying doesn't mean they're the same, and the same air purification systems that can work for your grow room are not necessarily ideal for drying your harvest. Different processes may require different solutions.
Carbon filters require a ventilation system to direct the airflow towards the filters themselves, which then purify--or scrub--the air before it leaves the space. Given how important fans are in your drying area, particularly if you live in a place with high humidity, it can be a serious drawback to have to adjust your ventilation to accommodate a system like carbon filters. The wrong ventilation in an environment can destroy entire batches of cannabis by allowing mold and fungus to grow; however, the right ventilation for your plants can also inhibit the proper functionality of carbon filters and create new problems for you and your community.
Too much ventilation to perfectly accommodate a carbon filter in your environment can produce an excessively dry environment for your plants, which can also lead to a poor-quality product and, ironically, tasteless and smell-less buds. The fact is, cannabis odor control when you are drying your harvest should work with the needs of your cannabis plants, and not the other way around. The drying phase is make-or-break for the quality of the final product: it's essential that your odor-control solution works with you, not in spite of you.
The Solution is Outside
So you need a solution that allows your drying environment to stay at exactly the right temperature for your climate, no matter where you operate. That's why we recommend looking outward--after all, that's where the issue is. Oxidation is a process which takes place outside of your drying area, and which eliminates drying cannabis smell at exhaust points.
When Cannabusters' oxidizing agent is atomized outside of a space, the terpene molecules in the air are broken apart, eliminating the odor. Completely safe for the environment, for you and for your plants at every phase of their lifecycle, Cannabusters is developed without harmful additives such as artificial fragrances, and has been independently tested.
Ready to tackle the smell of cannabis at all stages of production? Cannabusters offers innovative weed odor control solutions that can keep your facility operating efficiently and with no smell. Contact us today to get a quote.