How to Get Rid of Cannabis Smell
Posted on 27 May 2022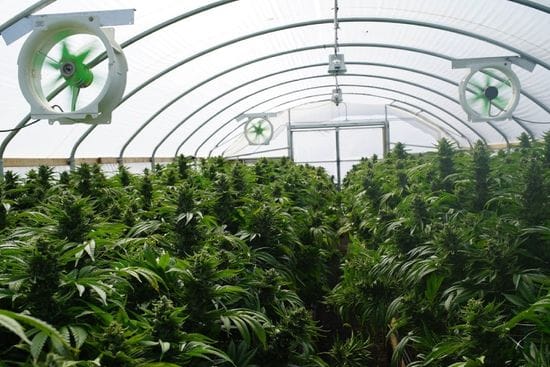 The odour identified with cannabis is a result of a chemical compound released into the air VOC also known as volatile organic compounds. But how problematic is this odour? From growing operations being ordered to shut down after resident complaints to routine license renewals being refused, cannabis odours can result in annoyance and complaints from residents within the surrounding area. Due to this, it is recommended to invest in a professional cannabis odour control company to implement sufficient ventilation and filtration systems to safely migrate and release the smell.
Why Should You Get Rid of Cannabis Smells?
Taking control of strong cannabis smells is a good idea if growers want to stay in business. Cannabis smell can affect the quality of life of residents living nearby and cause difficulties. Using an odor control company is your first step to improving the community. Luckily, marijuana growers can turn to Cannabuster to control the air quality in their facilities quite easily.
There are a few simple ways you can get rid of cannabis smell - although they are the most effective options.
Covering the smell after smoking by using air fresheners

Scented candles

Spay odor removers

Mints and gum to mask bad breath

Body spray/perfume

Opening a window and letting fresh air in

Or start cooking with food that contains strong spices or garlic
However, these will just mask the smell of cannabis short-term. For a long-term and effective action, Cannabusters can eliminate the odor of cannabis.
How Cannabusters Destroy Cannabis Plant Smells
By harnessing the power of oxidation and effectively eliminating odor at the borders of your facility, Cannabusters help to actually destroy the airborne smell molecules emitted by your plants and get rid of nuisance odors. Safe for plants, animals, humans, and the earth, Cannabusters is your ally in operations and PR.
Different strains of marijuana produce different amounts of terpenes and degrees of odor. However, marijuana growers (who cultivate the plant, not for its fiber and edible seeds but mostly for its psychotropic effects of tetrahydrocannabinol or THC) often choose the most potent strains.
Contact us
today to find out how Cannabusters can help you.