How Cannabusters Promotes Safety for Our Plants & Planet
Posted on 26 January 2023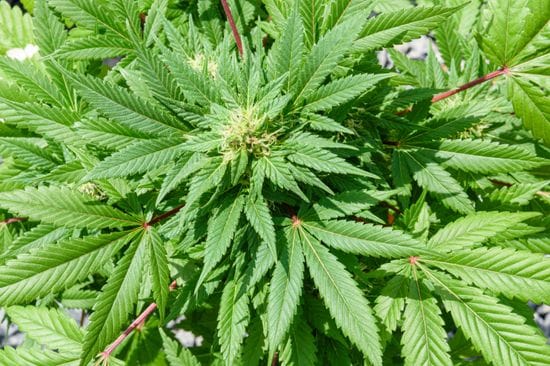 Cannabusters: Safely Removing Cannabis Odours Without VOCs
VOCs, also known as Volatile Organic Compounds, are a large group of chemicals that are released into the air through the use of processes or products. Exposure to VOC vapors can result in a variety of health issues including vision, respiratory, kidney and liver damage. Cannabusters do not add VOCs into the air like other systems such as Vapor Phase, Enzyme or Fragrances-based products.
Cannbusters: Removing Odors Within The Air Through Oxidation Instead of Masking
As opposed to other Cannabis odor control products that produce a fragrance to mask odors within a room, all odor molecules that come into contact with Cannabusters are eliminated by oxidation. Though masking cannabis odors may be a temporary solution, the interaction between the molecule and odor creates long-term issues for the air quality and molecules. During the process of masking an odor, rather than eliminating oxidization within the air, the masking odor wraps around the molecule and weighs it down to the ground, which means, the molecule which is creating the undesirable scent is not removed but temporarily lowered. Once that weighed-down molecule comes back, it will smell worse than before as it will include both the cannabis odors and the remaining scents of the masking odor.
Cannabusters: Oxidative Odor Elimination Backed By Science and Research
Cannabusters is the culmination of years of study and application by a team of innovators and scientists. With a handful of patents, an extensive list of university studies, grants, commercial trials, and publications, the science is settled, oxidative odor elimination is the best weapon against odors in large and small grow rooms and facilities.
Cannabusters: Safe, Effective, and Eco-friendly Cannabis Odor Control
Here are the ways that Cannabusters Provides Safe, Effective, and Eco- friendly Cannabis Odor Control:
Non-Toxic

Non-Cytotoxic

Non-Sensitizing

Fragrance-free

Well below OSHA PEL limits

Not a pesticide, as certified by the California Department of Pesticide Regulation

Does not introduce new VOCs or HAPs

Cannabusters Safety
Is Cannabusters safe? I 100% yes. Multiple health and safety studies from independent sources attest to Cannabusters' safety. All are available on request. Cannabusters are safe for people, plants and the planet. For more information on
Cannabusters applications
and Cannabis odor control,
contact Cannabusters today
!