Hemp vs Cannabis odour control
Posted on 27 October 2022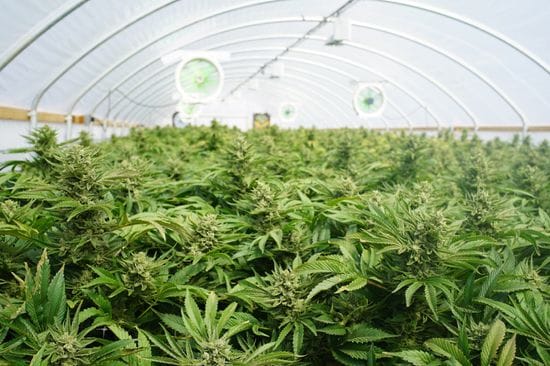 Hemp Crops
Known as a distant cousin, yet with a scent, almost exactly similar to marijuana, Hemp plant and seed growth produces an odour that you can become liable for and therefore should take measures to control. Described as redolent, perfumed, and highly fragrant, hemp crops are extremely odorous, regardless of the variety, as each crop from Sour Diesel to Skywalker, has its profile of over 200 terpenes that increase throughout each crop's lifecycle.
Hemp and Cannabis Plants
Marijuana plants are the same species as hemp plants, the difference between the two is the amount of THC. Marijuana plants contain 0.3 percent of THC or more and hemp plants contain 0.3 percent of THC or less. Physically, the leaves on a hemp plant are much thinner than on a cannabis plant. Though both plants share a species, the differences in odours can become prominent during the summertime months, as hemp plants mature and flower during 3-4 warm months and produce an extremely pungent and odorous aroma.
Both Cannabis and Hemp Plants Produce VOCs
VOCs, volatile organic compounds, are the chemical compounds that are released into the air from dry and wet flours that produce the distinct cannabis aroma that can annoy neighbouring businesses and residents alike.
Growing Cannabis and Hemp Outdoors
When planting outdoors, it is strategic to plan. Reach out to your neighbours before growing and plan your odour control. Cannabusters and consistent communication will help you cultivate your hemp and marijuana crops without complaints. In addition to taking preventative steps to preserve the relationships within your community, when growing outdoors, you can strategically plant other fragrant crops nearby such as lemongrass, lavender or rosemary.
How Cannabusters - the Odor Stopper Works
Through Oxidative Odor Elimination! Simply put, the product oxidizes and dismantles every organic odour upon contact, molecule by molecule. Rather than relying on fragrances or chemicals to simply mask the smell Cannabusters eliminates it without introducing any VOCs or HAPs.
Cannabusters is the culmination of years of study and application by a team of innovators and scientists. With a handful of patents, an extensive list of university studies, grants, commercial trials, and publications, the science is settled. Oxidative odour elimination is the best weapon against odours in large and small grow rooms and facilities!
Cannabusters Products
Cannabusters is available internationally! Product ships as a concentrate in 5, 55, and 250-gallon sizes. Now available - Cannabusters Recharge, saving you a ton in shipping costs. Recharge products are 1 gallon of liquid and a pouch of powder formulated to recharge your existing drum or tote. For more information about Cannabusters, contact us today!